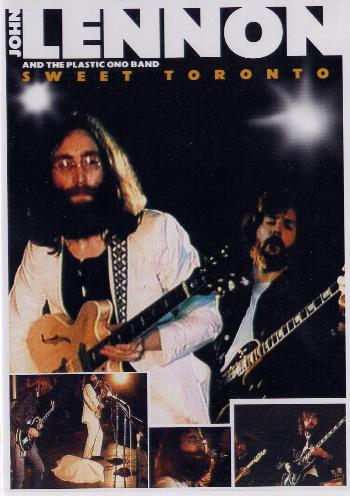 John Lennon and the Plastic Ono Band - Sweet Toronto
Toronto, Canada - September 13, 1969 - Pioneer Artists PA-11667

Comments: DVD Release chronicles the one and only performance of John Lennon's "Plastic Ono Band" featuring Eric Clapton as well as crack musicians Klaus Voorman and Alan White. Alas, the performance also features the shrieking, pathetic Yoko Ono. This release also shows performances by Bo Diddley, Jerry Lee Lewis, Chuck Berry, and Little Richard. Dolby Digital 2.0, 56 minutes.
As far as Yoko's performance, the look on Clapton's face says it all: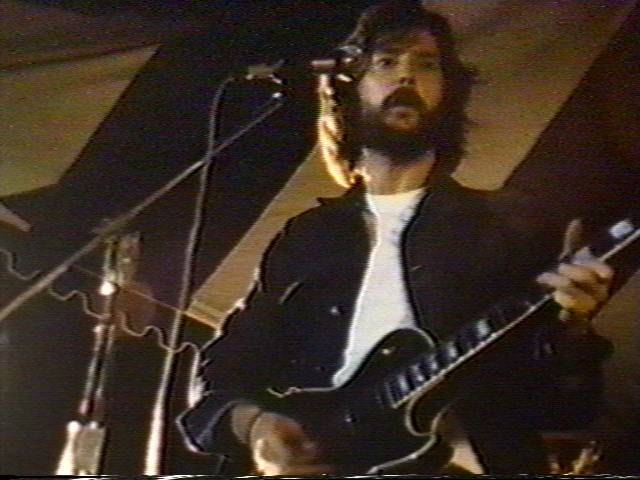 Visitor Comments: "One of the best shows i have seen, because of all the range of artists it covers, it is strange to see Bo Diddley, Chuck Berry, Little Richard and Jerry Lee Lewis deliver astounding performances to be headlined by the 'Plastic Ono Band,' in their only live performance. Although the bands perfomance is good for many reasons it was definitly not what the fans were expecting, they rehearsed the set on the plane to Toronto. Lennon frequently admits he forgets the words but you can forgive him and the band for their musicianship. Great performances of Cold Turkey, Money, Give Peace a Chance and Yer Blues + more. But Ono spoils what should have been a spectacular ending to the Sweet Toronto Peace Festival. Must see stuff." - Anon