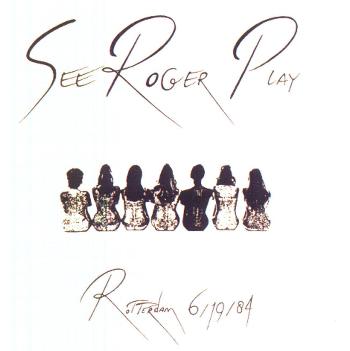 Front Cover
Back Cover
Roger Waters With Eric Clapton - See Roger Play
Rotterdam, Holland - June 19, 1984 - lun - CD-R2 - Aud 1
Disc 1:
Set the Controls For the Heart of the Sun
Money
If
Welcome to the Machine
Have a Cigar
Wish You Were Here
Pigs on the Wing
In the Flesh
Nobody Home
Hey You
The Gunner's Dream
Disc 2:
Apparently They Were Traveling Abroad
Running Shoes
Arabs With Knives and West German Skies
For the First Time Today - Part 2
Sexual Revolution
The Remains of Our Love
Go Fishing
For the First Time Today - Part 1
Dunroamin', Doncarin', Dunlivin'
Pros and Cons of Hitchhiking
Every Stranger's Eyes
The Moment of Clarity
Brain Damage
Eclipse
Souced from an original 3LP bootleg release, this is audience recording at its worst. Attempting to listen to this is recommended only for masochists. Avoid.