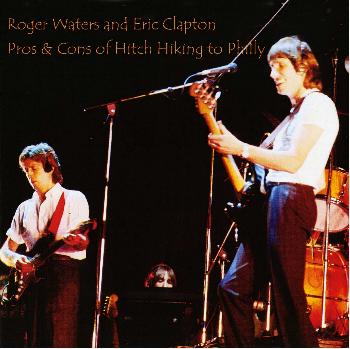 Front Cover
Back Cover
Roger Waters with Eric Clapton - Pros and Cons of Hitch Hiking to Philly
Philadelphia, Pa. - April 24, 1984 - CD-R2 - TBA
Disc 1:
Set the Controls ...
Money
If
Welcome to the Machine
Have a Cigar
Wish You Were Here
Pigs on the Wing
In the Flesh
Nobody Home
Hey You
The Gunner's Dream
Disc 2:
They Were Travelling Abroad
Running Shoes
Arabs With Knives ...
First Time Today Pt. 2
Sexual Revolution
Remains of Our Love
Go Fishing
First Time Today Pt. 1
Dunroamin, Duncarin, Dunlivin
Pros and Cons of Hitch Hiking
Every Stranger's Eyes
Moment of Clarity
Brain Damage
Eclipse
TBA.