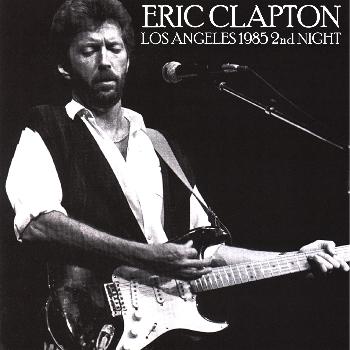 Eric Clapton - Universal Ampitheatre
Los Angeles, Ca. - July 18, 1985 - CD-R2 - Aud 3

Disc 1:

Tulsa Time
Motherless Children
I Shot the Sheriff
Same Old Blues
Tangled in Love
White Room
Steppin' Out (Shaun Murphy)
Wonderful Tonight
She's Waiting
She Loves You
Disc 2:

Badge / Let it Rain
Double Trouble
Cocaine
Layla
Forever Man
Further On Up the Road
Comments: A fair audience recording, inferior to that of the same performance found on the L.A. Nights box set. Avoid this one.