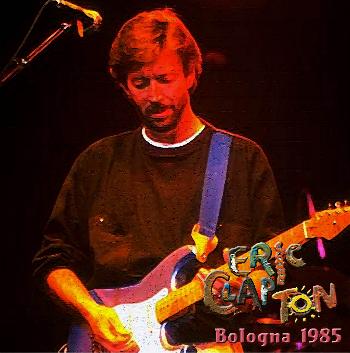 Teatro Tenda
Bologna, Italy - November 4, 1985 - CD-R2 - Aud 5

Disc 1:

Tulsa Time
Motherless Children
I Shot the Sheriff
Same Old Blues
Tangled In Love
White Room
I Don't Know (Laura Creamer and Shaun Murphy)
Wonderful Tonight
Disc 2:

She's Waiting
Lay Down Sally
Badge
Let it Rain
Double Trouble
Cocaine
Layla
Forever Man
Further On Up the Road
Comments: An excellent, very listenable audience recording without a lot of audience noise. Some weirdness on the first track of Disc 1, apparently from the analog source - a bit of wow and flutter, off speed to a degree, and some clicking noise. But it settles down by the end of the track. And a hot performance to boot - recommended!