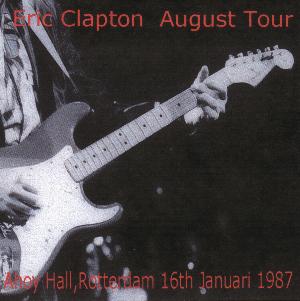 Ahoy Hall 1987 (Remaster)
Rotterdam, Holland - January 16, 1987 - CD-R2 - AB 5

Disc 1:

White Room
I Shot the Sheriff
Wonderful Tonight
Layla
Sunshine of Your Love
Cocaine
Crossroads (*)
Disc 2:

Same Old Blues
Hung Up On Your Love
Tearing Us Apart
Badge / Let it Rain
Comments: (*) NEC Birmingham, July 15, 1986. Remastered, and superior to Caught in the Act. Unfortunately the tracks are still all out of order!