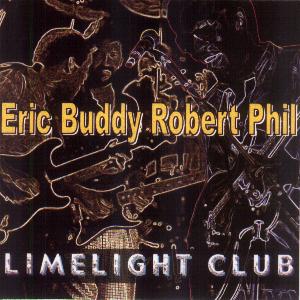 Limelight Club Jams
Chicago, Ill. - April 19, 1987 - CD-R1 - Aud 3

Track List:

Every Day I Have the Blues
My Time After a While
Blue Monday
Good Thing
Strange Brew
Blues in D
Strange Brew (*)
Red House (*)
Comments: With Buddy Guy, Robert Cray, and Phil Collins. Not all that notable a jam session, but the real meat here is in the bonus tracks (*), recorded at Shepherd's Bush, London on 29 June 1996, between Buddy Guy and Eric Clapton. Now, a lot of the time Buddy is too busy clowning around to actully pay attention and play guitar, but in "Red House" at about 5:00 Buddy cuts loose with an absolutely blistering solo that makes time stand still. EC comes in, gingerly, and then once again, Buddy rips the place to pieces. Worth acquiring for that right there!