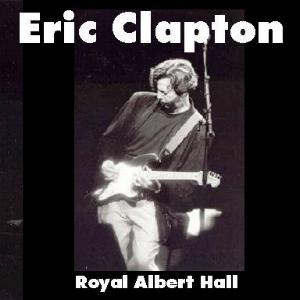 Eric Clapton - Royal Albert Hall
London, England - January 29, 1989 - CD-R2 - Aud 4

Disc 1:

Crossroads
White Room
I Shot the Sheriff
Bell Bottom Blues
Lay Down Sally
Wonderful Tonight
Wanna Make Love to You
After Midnight
Can't Find My Way Home
Forever Man
Disc 2:

Same Old Blues
Tearing Us Apart
Band Intros / Cocaine
A Remark You Made / Layla
Behind the Mask
Sunshine of Your Love
Comments: Nice long extended solos on "Same Old Blues". Unfortunately seems disc was sourced from .mp3 files (people that do that should be SHOT). Avoid.