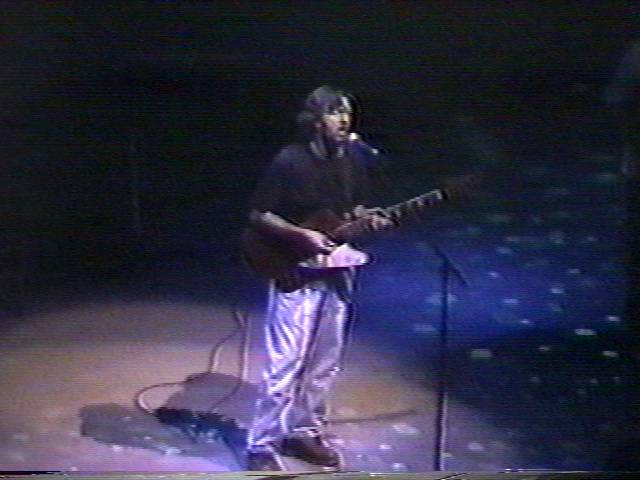 Eric Clapton - Philadelphia 1995
The Spectrum, Philadelphia, PA, September 13, 1995 - approx. 3rd generation.

Track List:
1) Motherless Child
2) Malted Milk
3) From Four Until Late
4) How Long
5) Kidman Blues
6) I'm Gonna Cut Your Head
7) Fouurty-Four
8) Blues All Day Long
9) Standin' Around Cryin'
10) Hoochie Coochie Man
11) It Hurts Me Too
12) Blues Before Sunrise
13) Third Degree
14) Reconsider Baby
15) Sinner's Prayer
16) Every Day I Have the Blues
17) Groanin' the Blues
18) Before You Accuse Me
19) Someday After a While
20) Tore Down
21) Have You Ever Loved a Woman
22) Crossroads
23) Five Long Years
24) Ain't Nobody's Business

Note: There is a video capture from this concert in the Christie's Auction Catalog - apparently a fan gave this Gibson Firebird to Lee Dickson (EC's guitar tech) before the show and asked him to give it to Eric. Eric surprised the fan by playing the guitar that night!