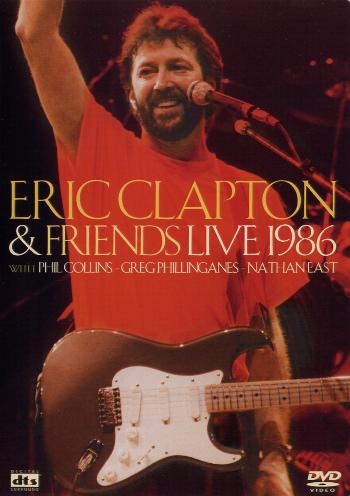 Eric Clapton and Friends Live 1986
Birmingham, UK - July 15, 1986 - Eagle Eye - EE 19021 - 60 min.

Comments: Nice 2003 DVD release adds not only Dolby Digital 5.1 but also DTS Surround. Excellent video quality, superior to that found on the previous Japanese laserdisc release - as good as can be expected from mid-1980s videotape! Unfortunately other than a nice animated menu, the producers of the DVD did not include any additional program material, interviews, or extras. Even more disappointing, the majority of the concert remains offically unreleased although complete audio recordings are available, such as the impressive Mid Valley release, 'Ringtrick'. Still a worthy addition to any collection.