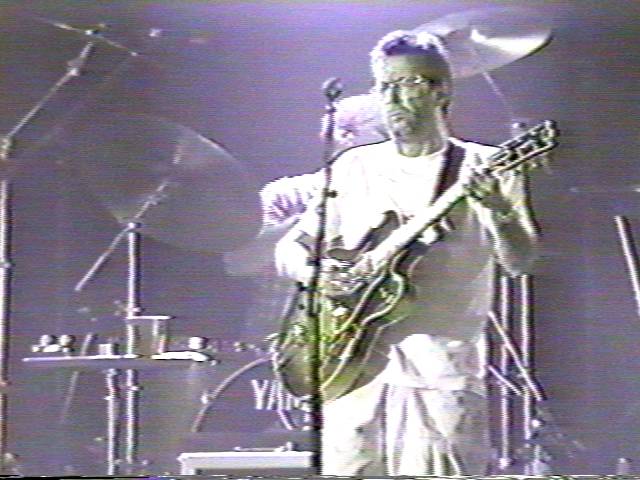 Eric Clapton at the Fillmore
Fillmore West, San Francisco - November 7, 1994 - 3rd gen VHS - SB 5 - 107 min.

Track List:
Motherless Child
Malted Milk
How Long
Kidman Blues
County Jail
.44
Blues all Day Long
Standin' Around Cryin'
Hoochie Coochie Man
It Hurts Me Too
Blues Before Sunrise
Third Degree
Reconsider Baby
Sinner's Prayer
I Can't Judge Nobody
Someday After a While
Tore Down
Have You Ever Loved a Woman
Crosscut Saw
Five Long Years
Crossroads
Groanin' the Blues
Ain't Nobody's Business

Note: Pro shot 2 camera with soundboard audio, this was probably a reference shoot on the first night of the Fillmore shows, done by Scorcese's crew to plan tracking shots for the "Nothing But the Blues" recordings. Blues From the Heart as apparently sourced from this video.