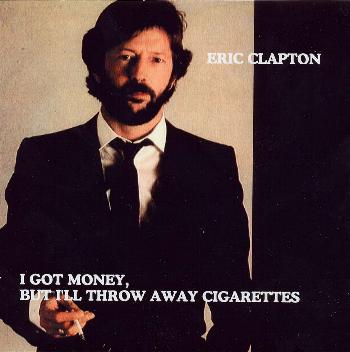 Eric Clapton - I Got Money, But I'll Throw Away Cigarettes
Various 1983 - ECDR-835/836 - SB 5

Disc 1:

After Midnight
I Shot the Sheriff
Worried Life Blues
Crazy Country Hop
Crosscut Saw
Slow Down Linda
Lay Down Sally
Let it Rain
Sweet Little Liza
Key to the Highway
Disc 2:

Tulsa Time
I've Got a Rock and Roll Heart
Wonderful Tonight
Blues Power
Long Distance Call / Have You Ever Loved a Woman
Layla
Cocaine
Further On Up the Road
Comments: Disc 1, Tracks 1-5 recorded at the Cow Palace, San Francisco, Ca. on February 7, 1983. Disc 1, Tracks 6-10 and Disc 2 recorded at the Kiel Auditorium, St. Louis, Mo. on February 18, 1983.