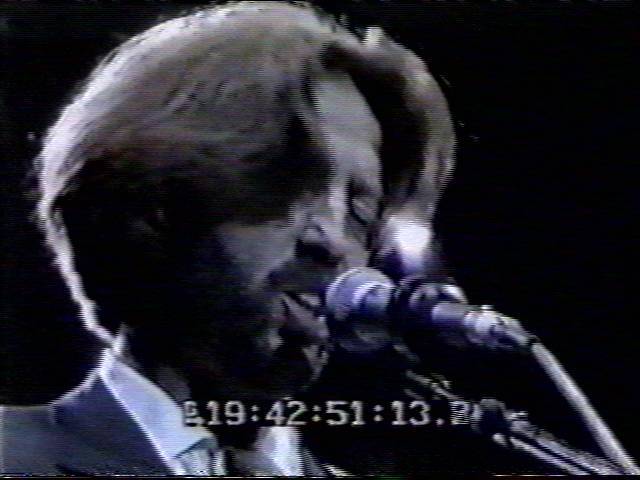 Eric Clapton - Orchestra Night
Royal Albert Hall - February 9, 1990 - relatively high generation

A friend gave me the date of this show, as follows: "Regarding the orch. night video from your collection: it is from the 02/09/1990. I have a copy of the concert (from the 4 faces box set, japanese origin, not particularly good sound) and there Eric says announces the Concerto with 'dedicated to Zoe and Sasha' and Wonderful tonight was dedicated to Sophie. Obviously in 1990 he still had a lot of girls..."
Super VHS Copy of the "4 Faces" box set release. I am guessing 5th generation or higher.