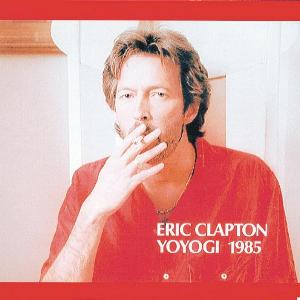 Yoyogi 1985
Olympic Pool, Yoyogi, Tokyo - October 6, 1985 - Bonanza - 9403/04 - Aud 4

Disc 1:

Tulsa Time
Motherless Children
I Shot the Sheriff
Same Old Blues
Tangled in Love
White Room
Hold Me Now
Wonderful Tonight
She's Waiting
Lay Down Sally
Disc 2:

Badge
Let it Rain
Double Trouble
Cocaine
Layla
Forever Man
Further On Up the Road
Comments: Some sources report this show as a soundboard recording, however it's merely a good, listenable audience recording. Overall a very disappointing performance, very reserved from both EC and the band, doesn't stand up to the other '85 shows. Avoid. This is the second show of the 1985 Japan tour, the CD art does not list the exact date but it is clearly the October 6 show as released on the Behind the Sun Japan Tour Part 2 release.