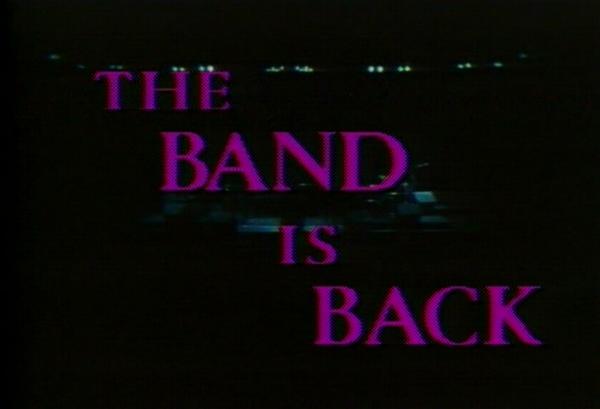 The Band - The Band is Back
Vancouver, Canada - 1983 - DVD-R1 - 60 min.

Comments: The first taped appearance since The Last Waltz. Recorded in Vancouver's Queen Elizabeth Theatre in the final concert of the reunion tour of '83. With Levon, Rick, Garth, Richard, Ernie Cate, Earl Cate, Ron Eoff, Terry Cagle. DVD-R1 backup of the OOP stereo laserdisc release. The US release (this one) was 60 minutes - the Canadian VHS release was 87 minutes, neither contains the full performance which was broadcast on TV.