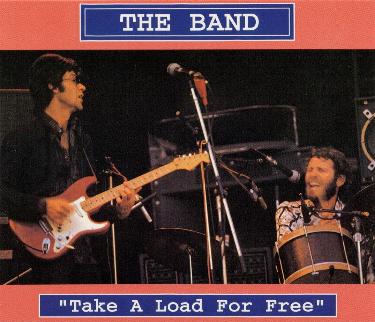 The Band - Take a Load For Free
New York, New York - September 18, 1976 - lun - SB 5

Disc 1:

Ophelia
The Shape I'm In
It Makes No Difference
The Weight
King Harvest (Has Surely Come)
The Twilight
Night They Drove Old Dixie Down
Across the Great Divide
Stage Fright
Disc 2:

Forbidden Fruit
Acadian Driftwood
Genetic Method
Chest Fever
This Wheel's On Fire
Don't Do It
Up On Cripple Creek
Life is a Carnival
W.S. Walcott Medicine Show
Breakin' The Rules (Robbie Robertson, Edit Version)
Go Back to Your Woods (Robbie Robertson, edit version)
Blues Stay Away From Me (The Band, Demo/Drunk)
Comments: Recorded at the Palladium in New York, New York. Nice stereo SB, probably sourced from radio show.