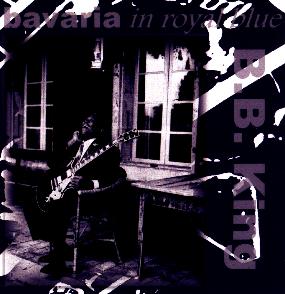 Bavaria in Royal Blue
Circus Krone, Munich - April 22, 1998 - CD-R1 - SB 6

Track List:

Let the Good Times Roll
Why I Sing the Blues
Ain't Nobody Home
Nightlife / Please Send Me Someone to Love
Sweet Little Angel
Comments: Excellent production by a private collector, sourced from digital cable radio in perfect quality. Great cover art, too, the scans don't do it justice. Oh, yeah, B.B. is good, too! Recommended.