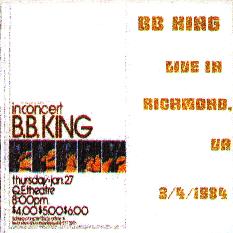 B.B. King - Richmond 1984
Richmond, Virgina - March 4, 1984 - CD-R1 - Aud 5


Note: Great audience recording, undoubtedly recorded at the Mosque, which has incredible acoustics. Please note that the concert poster used for the artwork does feature the wrong date and venue. BB performed with special guest Debra Boston.