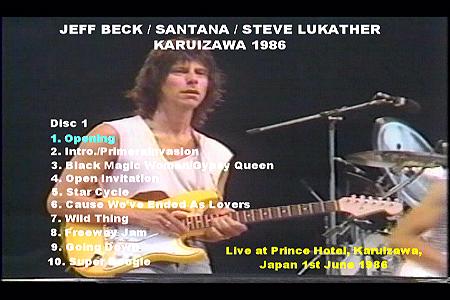 Jeff Beck / Carlos Santana
Karuizawa, Japan - June 1, 1986 - DVD-R2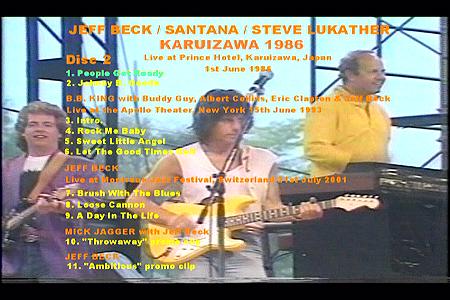 Comments: An excellent compilation, in impressive quality. Although this event took place at the height of the "big hair" era, the performances have aged well, even if some of the stage outfits haven't. Not only do Beck and Carlos Santana put in nice performances, but the underrated Steve Luthaker puts in a blistering set as well. Of special note are some of the bonus tracks on DVD2, again all in impressive quality. Definitely a disc to be enjoyed by any music lover.