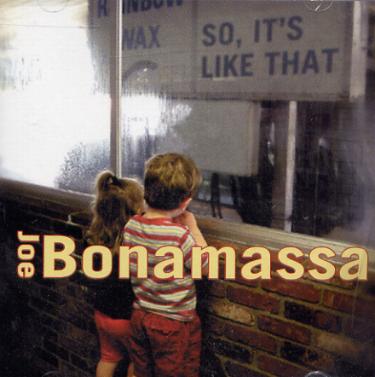 Joe Bonamassa - So, It's Like That
December 21, 2001 - Medalist 60101 - Approx. 2 hours

Comments: Blistering "A New Day Yesterday, Live" DVD included with the CD release for the same price! Absolutely the best DVD release of 2002. Hard to find in stores but certainly worth the effort to search out!