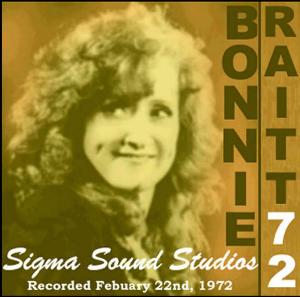 Bonnie Raitt - Sigma Studios
Philadelphia, Pa. - February 22, 1972 - CD-R1 - SB 6


Track List:
1) Mighty Tight Woman
2) Rollin' and Tumblin
3) Anyday Woman
4) Woman be Wise
5) Thank You
6) Bluebird
7) Finest Loving Man Around
8) Big Road
9) Stayed Too Long at the Fair
10) Under the Falling Sky
11) Walkin' Blues
12) Can't find My Way Home
13) Richland Woman Blues
14) Blender Blues
15) Since I Fell For You


Comments: If you ever wondered what an angel would sound like she were to come down from heaven to sing, now you have your chance to find out. INCREDIBLE performance, and an absolutely legendary recording, should be part of anyone's Top 10. Essential.