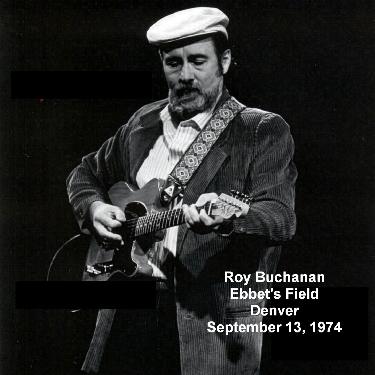 Roy Buchanan - Ebbett's Field
Denver, Colorado - September 13, 1974 - CD-R1 - SB 6

Track List:

Too Many Drivers
Reelin' and Rockin'
My Soul Died Last Friday
You Don't Love Me
CC Rider
I Hear You Knockin'
Honky Tonk
The Messiah
WNET Special (*)
Comments: Nice warm soundboard. Excellent bonus track that manages to surpass the main concert is a 1972 WNET, Chicago radio program that took place the year after the PBS "World's Best Unknown Guitar Player" special. The bonus material includes not only a stellar performance of "Magulena" but even better, the complete "Messiah Will Come Again" that was incomplete on the PBS special because of the time constraints of a live broadcast.