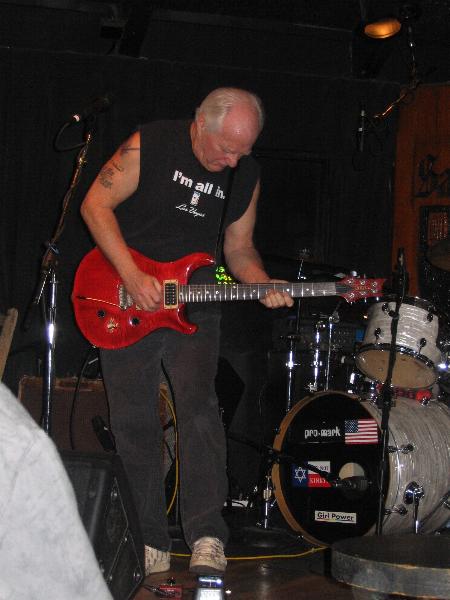 Bugs Henderson - Saxon Pub
Austin, Texas - December 16, 2006 - CD-R2 - Aud 4


Audience->Sonic DSM-6S/L->Sonic PA-3SX->MT2496->cdwav
recorded by seedy

01-Instrumental
02-Rocket In My Pocket->Band Intro's
03-Rocket in My Pocket
04-Look What Love Can Do
05-Intro for Town Pump
06-Town Pump
07-Hold The Line
08-The Vent
09-Ticket To Ride
10-Greasy Jellyroll
11-Lost In Austin
12-instrumental
13-band intros
14-Highway 61

Guitar and vocals: Bugs Henderson
Bass: Keith Jones
Drums: Linda Waring
Slide Guitar (Sit Down Guitar): Kirby Kelley
Hammond B3: Tommy Young

Comments:  track one first 1:07 level oversaturated.  Crank it up after that!!!
Bugs has quite an intro for the town pump at this show. Comments and corrections welcome.


Really a standout performance of "Look What Love Can Do".