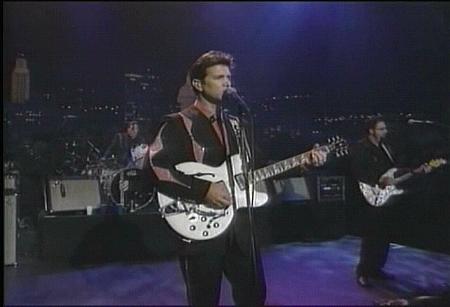 Chris Isaak - Austin City Limits
Austin, Texas - July 19, 2002 - Geetarz 225 - DVD-R1

Comments: Chris Isaak and his band Silvertone blend rock, blues and country into a frenzy of sound that had the 450 screaming fans at the show's taping on their feet from the first song till the last. Isaak, who has acted in several movies including "That Thing You Do" and "Twin Peaks: Fire Walk with Me," and Silvertone currently star as a band in the Showtime comedy series "The Chris Isaak Show." In real life these musicians have been playing together for almost two decades.
American Boy
Speak of the Devil
Let Me Down Easy
Wicked Game
Baby Did a Bad, Bad Thing
Life Will Go On