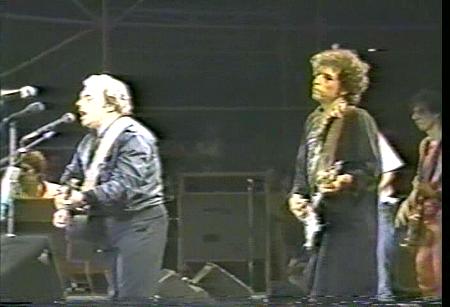 Bob Dylan and Friends - Wembley Arena
London, England - July 7, 1984 - DVD-R1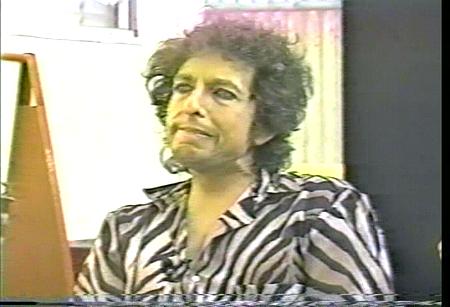 Track List:
Martha Quinn Interview
Highway 61 Revisited
Hard Rain
Like a Rolling Stone
Mr. Tambourine Man
It Ain't Me, Babe
Leopard-Skin Pill-Box Hat
It's All Over Now Baby Blue
Tombstone Blues
Senor
The Times They Are A-Changin'
Blowin' In the Wind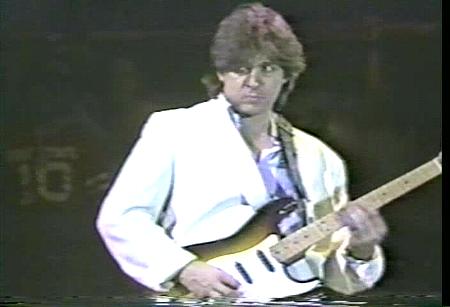 How often do you get to see Bob Dylan having eyeliner applied? Once is too many times, and unfortuately that is how this DVD begins. This backstage footage begins with an interview, and from then on we are treated to top quality footage of Dylan in concert (with his silly eyeliner) being joined by friends like Van Morrison, Eric Clapton, Carlos Santana, Chrissie Hynde, and Mick Taylor.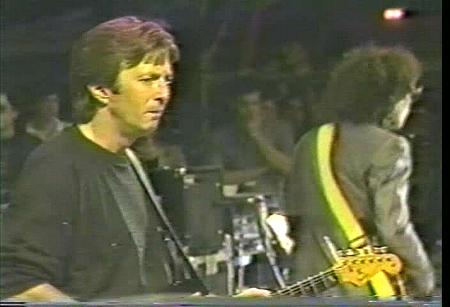 The footage here is single camera pro-shot and top quality. Standalone authored, no menu.