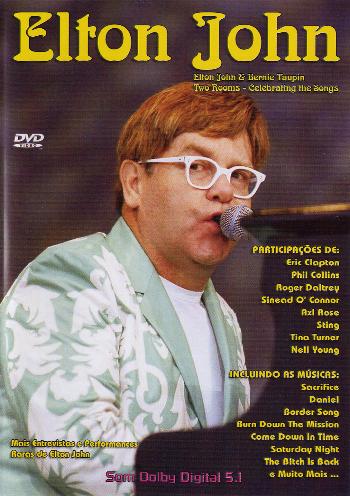 Two Rooms - Celebrating the Music of Elton John and Bernie Taupin
Brazilian DVD - DVD 007 - 90 min.

Comments: Official Brazilian release with menus in Portuguese. Codefree disc plays fine in all players. Dolby 2.0 stereo and 5.1 surround. Guest appearances include those by Tina Turner, Eric Clapton, Roger Daltrey, Phil Collins and Sting.