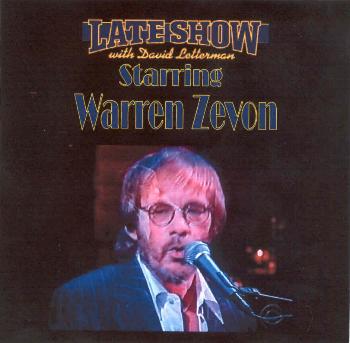 Warren Zevon - Enjoy Every Sandwich
New York, New York - October 30, 2002 - Groove Tube - DVD-R1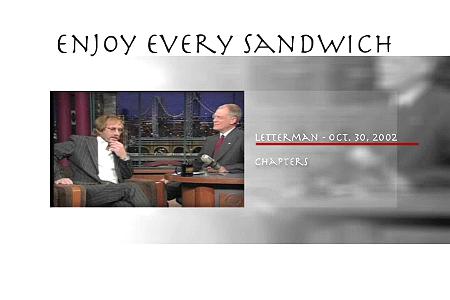 Comments: When Warren Zevon announced that he was terminally ill, friend and admirer David Letterman devoted an entire episode of his TV show to an interview and performance with the late singer/songwriter - tragically, his last such appearance. This DVD chronicles that event, albeit in somewhat funky quality as the audio has a bit of encoding nastiness, but worthy nonetheless. The title comes from Zevon's comment about life in general - "enjoy every sandwich". Guess that's as valid a philosophy as any!