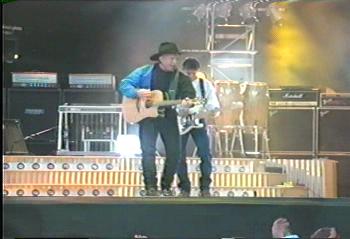 Garth Brooks - Live in Central Park
New York, New York - August, 1997 - DVD-R1

Comments:
What has 188 legs and fourteen teeth?
-The front row at a Garth Brooks concert.
Sorry, I couldn't help myself. Filmed at Brooks' record breaking concert at Central Park in August 1997, also features performances by Don McLean and Billy Joel. DVD-R1 from OOP CV VHS release.