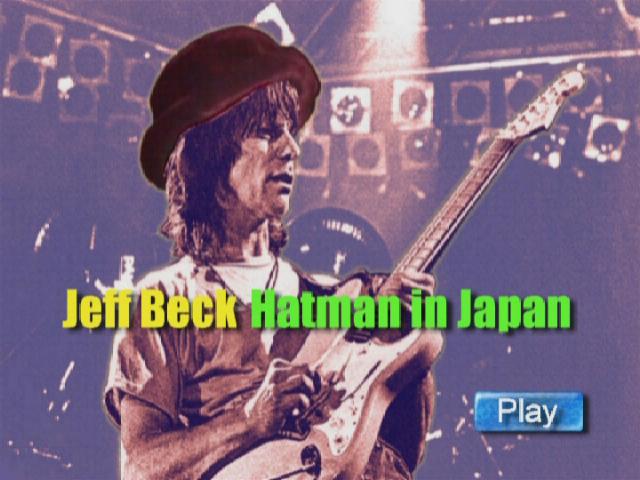 Jeff Beck - Hatman in Japan
1999 Japan Tour - DVD-R1

Comments: DVD sourced directly from SuperVHS master, direct from digital satellite. Perfect quality, and an absolutely essential show. An all around perfect performance, well filmed by the same folks who did Eric Clapton's 1999 show in Yokohama, Japan. A Geetarz production - the title is a private joke, and no explanations will be given. Hey, we amuse ourselves, and that's all that really matters, yes?