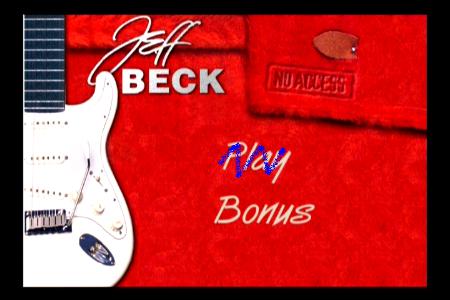 Jeff Beck - Royal Festival Hall 2002
London, England - Hop the Pond - DVD-R2

Comments: Audience shot footage from Jeff Beck's acclaimed performances at the Royal Festival Hall in 2002. Beck's solo set ran the gamut of his entire career. Also includes performances with Roger Waters, The White Stripes, Jimmy Hall, Imogen Heap, Tony Hymas and Terry Bozzio. Thanks to Joe for the cover art!