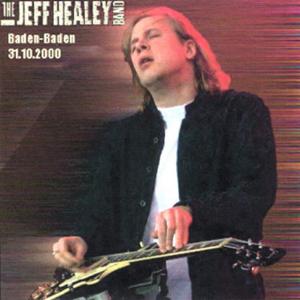 Jeff Healey - Baden Baden 2000
SWR Studios, Baden Baden, Germany - October 31, 2000 - CD-R1 - SB 6

Track List:

My Little Girl
Which One
Love is the Answer
How Blue Can You Get
Confidence Man
Put the Shoe on the Other Foot
Feel Better
Angel Eyes
Roadhouse Blues
See the Light
Comments: Recorded for "Ohne Filter Extra" and broadcast in January, 2001. A perfect, crisp, in-your-face soundboard, probably the best tone Healey's ever gotten. Great performance of "How Blue Can You Get" - highly recommended.