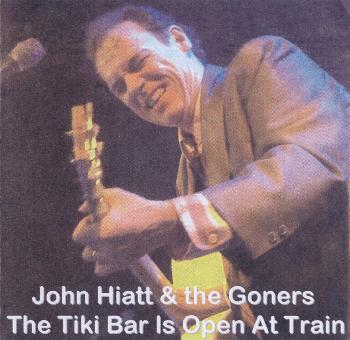 John Hiatt and the Goners - The Tiki Bar is Open at Train
Arhus, Denmark - January 17, 2002 - CD-R2 - SB 6

Disc 1:

Before I Go
Drive South
The Tiki Bar is Open
All the Lilacs in Ohio
I Know a Place
Slow Turning
Feels Like Rain
Everybody Went Low
Is Anybody There?
Lincoln Town
Disc 2:

My Old Friend
Cry Love
Memphis in The Meantime
Tennessee Plates
Riding With the King
Have a Little Faith in Me
Introducing the Goners
Thing Called Love
Farther Stars
New York Had Her Heart Broke
Comments: John Hiatt and the Goners know how to make great studio albums, but it's on stage where this band really cuts loose and comes to life. Mastered from Danish radio, this set really captures the energy and vibe put out on stage. Highly recommended.