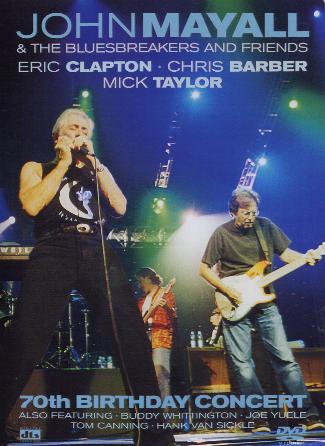 John Mayall - 70th Birthday Concert
Liverpool, England - July 19, 2003 - Eagle Eye - 137 min.

Comments: Reunited in a charity benefit in aid of UNICEF were John Mayall, Eric Clapton, Chris Barber, and Mick Taylor - also featuring Buddy Whittington. DVD is available for sale at the John Mayall Website.