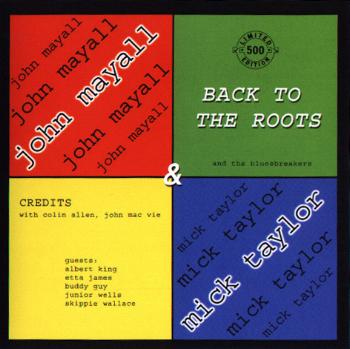 John Mayall - Back to the Roots
Capitol Theatre, New Jersey - 1982 - Ganja 16 - SB 6

Track List:

Intro
An Eye For An Eye
Baby What Ya Want Me to Do
Messin With the Kid
Don't Start Me Talkin'
Shorty George
Dark Side of Midnight
Why Are You So Mean To Me?
Stormy Monday
CC Ryder Jam / Room to Love
Time Has Come (*)
2 401
Wake Up And Call
Comments: Bonus Tracks 11-12: Live in Bremen, 1968, Beat Club TV Show. Track 13: Live with Mick Taylor, 1993.