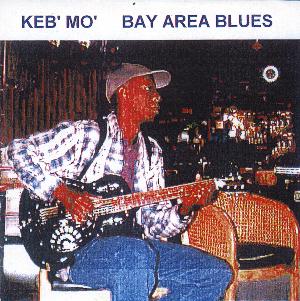 Keb Mo - Bay Area Blues
Sausalito, Ca. - 1998 - CD-R1 - SB 6

Track List:

That's Not Love
Tell Everybody I Know
Just Like You
Everything I Need
Henry
Dangerous Mood
I'm Telling You Now
More Than One Way Home
She Just Wants to Dance
Mama Where's Your Daddy?
Perpetual Blues Machine
That's Not Love
You Can Love Yourself
Am I Wrong?
Just Like You
Comments: Bonus Tracks 10-15: Recorded live at the San Francisco Blues Festival, 1996.