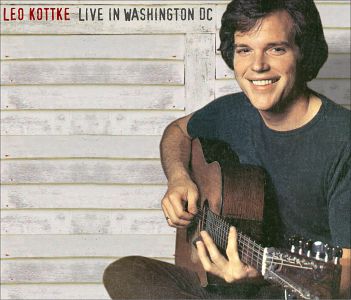 Leo Kottke - Warner Theater
Washington, D.C. - September 29, 1978 - SB 5

Disc 1:

June Bug
Vaseline Machine Gun
Pamela Brown
Julie's House
Grim to the Brim
Last Steam Engine Train
Stealing
"Leo's Father"
Range
Medley
Can't Quite Put it Into Words
Endless Sleep
Orange Room
Disc 2:

The Fisherman
Bean Time
Airproofing
The Quiet Man
Louise
Don't Know Why
Driving of the Year Nail
I Called Back
Up Tempo
Jesu, Joy of Man's Desiring
Standing in My Shoes
Busted Bicycle
Comments: Fantastic show! Extra-long version of "Last Steam Engine Train", which is always a plus in my book! No track IDs on original version.
Update: May 2004: Now available in a remastered edition, with track IDs!