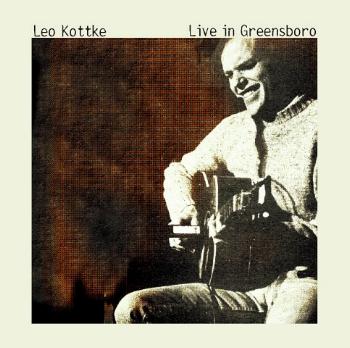 Leo Kottke - Live in Greensboro
Greensboro, NC - 1981 - CD-R1 - Aud 3

Track List:

June Bug
The Train and the Gate
Part Two
Medley
Vaseline Machine Gun
A Song For "Night of the Hunter"
Embryonic Journey
Louise
I Still Miss Someone
Standing On the Outside
"Speeding Ticket"
Last Steam Engine Train / Stealing
Ojo
Orange Room
Bean Time
Agile N.
Shadowland
Pamela Brown
Jack Fig
Bourree
Comments: An awful audience recording, boomy with lots of reverb and some hiss. Still listenable depending on the stereo, the guitar parts are decent but the vocals are quite muddy. For compleatists only.