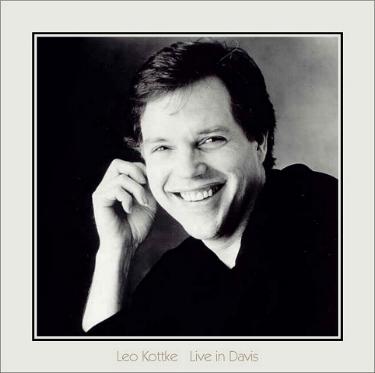 Leo Kottke - Palms Playhouse
Davis, Ca. - 1985 - CD-R1 - Aud 6

Track List:

"I Can See Too Many Eyeballs"
Little Martha
Echoing Gilewitz
Cripple Creek
Mr. Fonebone
Morning is the Long Way Home
"Classical Theory"
Rondo (3rd movement from 'Sonata Facile' in C, K. 545) W.A. Mozart
Last Steam Engine Train
Stealing
Intro to "The Ice Field"
Mary
The Ice Field
Rings
Mona Ray
Part Two
June Bug
Shadowland
Jack Fig
Easter
Comments: Excellent audience recording, difficult to tell from an excellent soundboard except when the taper adjusts the recording microphone. I'd have to say the performance is somewhat "off", with more mistakes than usual - heck, everyone's allowed an off night!