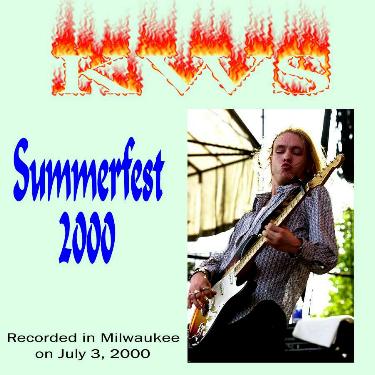 Kenny Wayne Shepherd - Summerfest
Milwaukee, Wi. - July 3, 2000 - CD-R2 - SB 3

Disc 1:

In 2 Deep
Somehow, Somewhere, Someway
True Lies
Last Goodbye
Shame, Shame, Shame
Where Was I
Big Boss Man
Wild Love
Girl, You Got to Go
Things I Used to Do
Disc 2:

Blue On Black
Solos / Intros
Voodoo Chile (Slight Return)
Comments: A nice close miked soundboard. Unfortnuately, however, it's sourced from webcast with the tracks recorded seperately, leading to pauses between the tracks as well as the typical crappy mp3 encoding artifacts. This would be a great show to get in uncompressed quality, but as is it is recommended for diehard fans only.