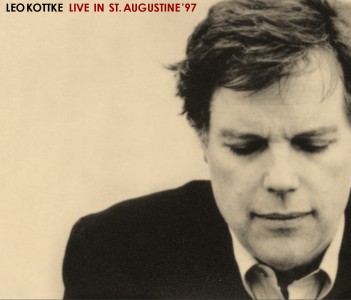 Leo Kottke - State Theater
St. Augustine, Florida - September 23, 1997 - CD-R2 - SB 6

Disc 1:

Intro
Little Martha
Cripple Creek
"Son House"
Corrina, Corrina
Times Twelve
"Chick Singer / Christmas Album"
Accordion Bells
Eggtooth
Deep River Blues
"Mick E. Clark / Turley Richards"
Louise
Morning is a Long Way Home
"Trombone Lessons"
Everybody Lies
"Take a Break"
Snorkel
Disc 2:

"Seka Tavcar"
Across the Street
Standing in My Shoes
"Jack"
Jack Fig
Hear the Wind Howl
Comments: Stunning, jawdropping, and amazing. A master at the top of his craft. Essential. If you only have one Kottke show in your collection - this is the one to have.