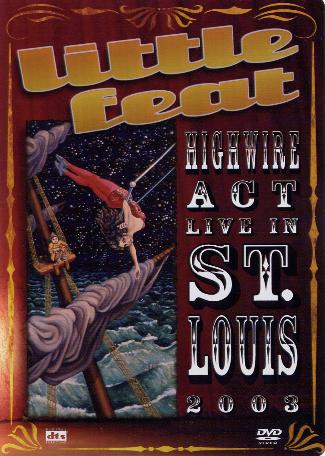 Little Feat - Highwire Act in St. Louis
St. Louis, Mo. - 2003 - EV 30048-9 - 90 min.

Comments: Excellent DVD captures the band on their 2003 Tour in St. Louis, Mo. in anamorphic 16:9! Both Dolby Digital and DTS soundtracks. A must for any Feat Fan!

Help the band out directly, purchase your copy directly from the Online Store.