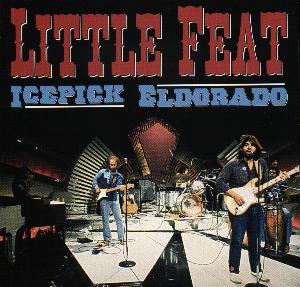 Icepick Eldorado
Boston and Santa Monica, 1973 - CD-R2 - SB 6

Track List:

Sailin' Shoes
Two Trains
Got No Shadow
On Your Way Down
Ice Pick Slim
Fat Man in a Bathtub
Willin'
Apolitical Blues
Rock and Roll Doctor
Eldorado Slim
Cold Cold Cold
Dixie Chicken
Tripe Face Boogie
Chevy 38
Comments: Tracks 1-8 recorded at Paul's Mall, Boston, Mass. on July 4, 1973. Tracks 9-14 recorded at Santa Monica Civic Center, Autumn 1973.