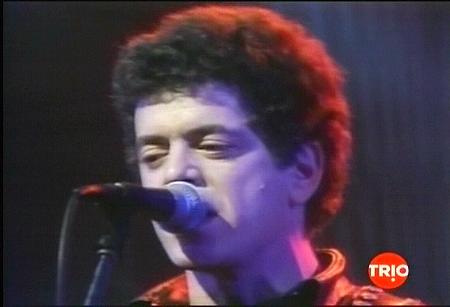 Lou Reed - A Night With Lou Reed
New York, New York - 1983 - DVD-R1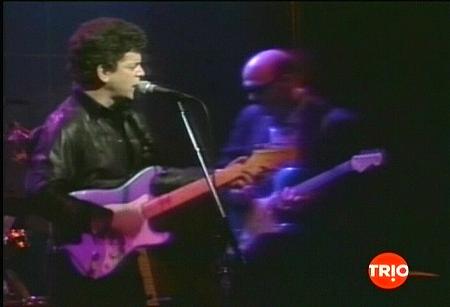 Comments: A Night with Lou Reed is an intimate visual record of Reed's legendary 1983 sold-out engagement at The Bottom Line in New York City. Fronting the most musically articulate band he had ever assembled--Reed and Robert Quine on guitar, Fernando Saunders on bass and Fred Maher on drums--Reed performs a treasure trove of his best hits. The energy and interplay on stage is so intense that it grabs the raw nerve of rock 'n' roll urgency. Songs: Sweet Jane, I'm Waiting for the Man, Martial Law, Don't Talk to Me About Work, Women, Waves of Fear, Walk on the Wild Side, Turn Out the Lights, New Age, Kill Your Sons, Satellite of Love, White Light White Heat, Rock and Roll.
Broadcast on the Trio TV Network: DigiSat -> PC -> DVD.