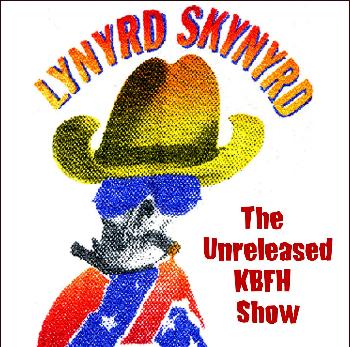 Lynyrd Skynyrd - The Unreleased King Biscuit Flower Hour Show
Cardiff, Wales - November 6, 1975 - CD-R1 - SB 6

Track List:

Double Trouble
Ain't the One
The Needle and the Spoon
Saturday Night Special
Gimme Three Steps
I Got the Same Old Blues
Visitor Comments:: "I have a copy of this cd, but the front and back covers are different. My front cover has the band on stage playing, on the top left it has the KBFH LOGO. To the right it says, Lynyrd Skynyrd in Concert. In the middle of the front it says, Release Cancelled. The back cover has the listing of songs, plus it reads, Digitally remixed and remastered by Gary Lyons. I have never seen a copy of this, other then mine! Do you know how many were produced, and just how rare it is, or how I can find out this information?"