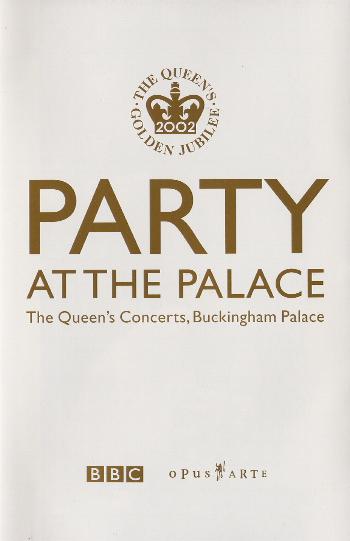 Party at the Palace
London, England - June 3, 2002 - BBC / Opus 0857 - 3 Hours

Comments: All-Star events such as these tend to group themselves into one of two categories: either they provide an opportunity for musically diverse artists who would normally not interact to forge new creative works, or as in this case, nothing more than a tepid group of haphazard performances with all the heart and passion of a Las Vegas stage show. The attempt to include a wide variety of musical styles and entertainers results in little more than a massive, jarring train wreck with no real passionate performances - most of the numbers would probably have been better represented by good cover bands.
Granted, the premise here is a little shaky - Buckingham Palace is not a place normally known for rock concerts, and one doesn't picture the Queen receiving complaints from her neighbors as she blasts Ozzy Osbourne's "Paranoid" from the palace windows. But there's really nothing musically essential to be found here, so this release can be skipped by all but the most die-hard fans.