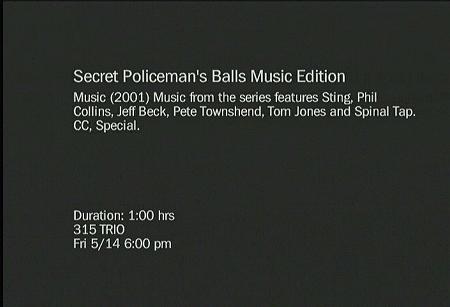 Secret Policeman's Balls - The Music Edition
Various - DVD-R1 - 47 min.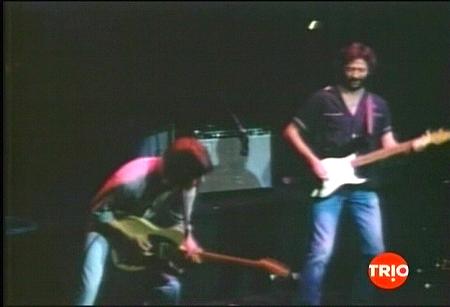 Comments: This compilation features just the musical acts from a multitude of the "Secret Policeman's" events, including performances by Eric Clapton and Jeff Beck, Pete Townshend, Phil Collins, Tom Jones, and others. But the most important thing here is certainly the rare public appearance by the legendary Spinal Tap, performing their classic hit "Big Bottom", with Pink Floyd's David Gilmour joining them on bass to provide, yes, even MORE big "bottom end" bass. Tap's Derek Smalls may be wearing a cervical collar from some type of accident, but that doesn't slow down the legendary bassist as he duels with Gilmour. Pink Floyd may have in their day set some world records for volume, but Gilmour in this setting doesn't stand a chance when compared to Smalls' bass amplifier which does in fact "go to 11". Essential viewing for any Tap fan!