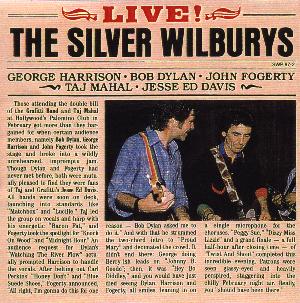 The Silver Wilburys
Palomino Club, Hollywood - February 1987 - SWP 87-2 - SB 3

Track List:

Farther On Down the Road
Matchbox
Knock On Wood
Midnight Hour
Honey Don't
Blue Suede Shoes
Watching the River Flow
Proud Mary
Johnny B. Goode
Hand Jive
Peggy Sue
Dizzy Miss Lizzy
Lucille
Twist and Shout
Comments: What an incredible event! Best described by the front liner notes - download them and check it out! A must have show for any serious music collector. Highly recommended.