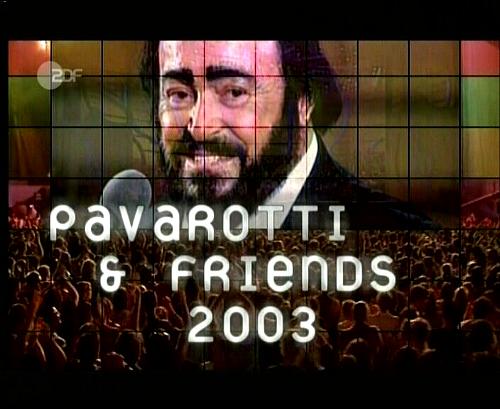 Pavarotti and Friends 2003 - SOS Iraq
Modena, Italy - May 27, 2003 - DVD-R1 (PAL)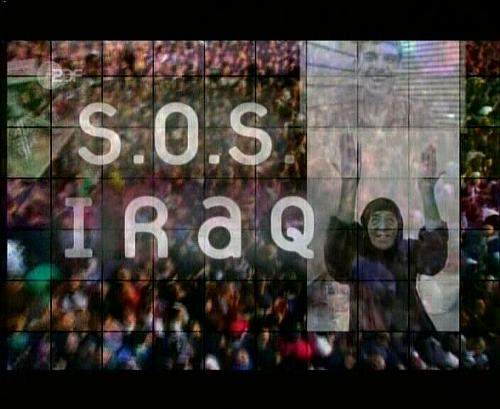 Geetarz Comments: The 10th Annual benefit organized by Luciano Pavarotti for the War Child Foundation. Performers included Bono, Queen, Eric Clapton, Deep Purple, Ricky Martin, Liza Minelli, Lionel Richie, and Zucchero. PAL format DVD direct from the German satellite broadcast!
Visitor Comments:
"I just loved it ! Shame it's just an hour long, I like it all, including Lionel Ritchie , again, Bono's unbeatable "One" stands as the highlight here, shame it doesn't have a menu." - Zetti

sos-iraq-dvd-01.jpg
500x409x16M [35 KB]

sos-iraq-dvd-02.jpg
500x409x16M [34 KB]

sos-iraq-dvd-03.jpg
500x409x16M [34 KB]

sos-iraq-dvd-04.jpg
500x409x16M [33 KB]

sos-iraq-dvd-05.jpg
500x409x16M [19 KB]

sos-iraq-dvd-06.jpg
500x409x16M [19 KB]

sos-iraq-dvd-07.jpg
500x409x16M [27 KB]

sos-iraq-dvd-08.jpg
500x409x16M [28 KB]

sos-iraq-dvd-09.jpg
500x409x16M [22 KB]

sos-iraq-dvd-10.jpg
500x409x16M [28 KB]

sos-iraq-dvd-11.jpg
500x409x16M [23 KB]

sos-iraq-dvd-12.jpg
500x409x16M [37 KB]

Created by CD2HTML (© 1998 by Falk Petro)