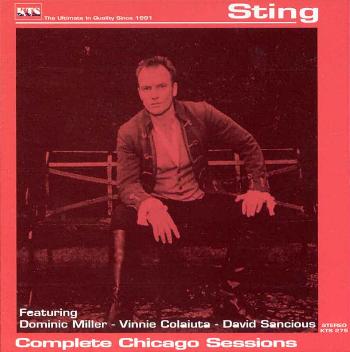 Sting - The Complete Chicago Sessions
Chicago, Ill. - 1991 and 1993 - KTS 275 - SB 6

Track List:

If I Ever Lose My Faith In You
Stronger Than Justice
Fields of Gold
Englishman in New York
A Day in the Life
Fortress Around Your Heart
Medley: Epilogue / Every Breath You Take
Jeremiah Blues
Mad About You
The Wind Cries Mary
Message in a Bottle
Soul Cages
Every Breath You Take
Be Bop a Lula
I Miss You, Kate
All This Time
Comments: Tracks 1 - 7 recorded in Chicago, 1993. Tracks 8 - 16 recorded in Chicago, April 1991. An excellent soundboard recording!