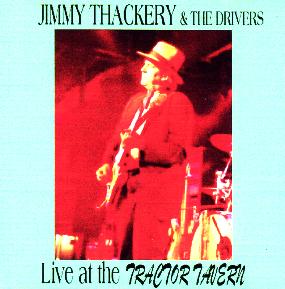 Jimmy Thackery and the Drivers - Live at the Tractor Tavern
Seattle, Washington - October 2, 1998 - CD-R2 - Aud 5

Disc 1:

Instrumental
You Got Work to Do
Rub On Up
Edward's Blues
You Upset Me Baby
Wild Night Out
Gin in the Morning
That's How I Feel
Drive to Survive
Disc 2:

Apache
Red House
Mercury Blues
Give Me Back My Wig
Instrumental
Still Raining, Still Dreaming
Lickin' Gravy
Bullfrog
Star Spangled Banner
Wild Thing
Cool Guitars
Comments: Recorded in a small club, sounds great, just a tad boomy wit a but of reverb on the vocals. This is Jimmy Thackery in his element, stretching out and playing fluidly, effortlessly, swinging with one of the tightest blues bands on the club circuit. A great, fun show!